Mission & History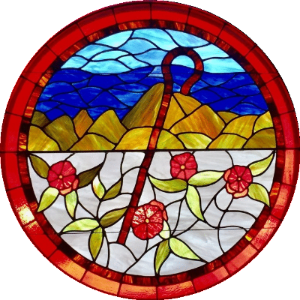 ---
Mission
The Pastoral Institute cares for the emotional, relational and spiritual needs of people.
Vision
The Pastoral Institute helps inspire and empower people to love, serve, and live meaningfully.
Values
People

We value joy, creativity, work-life balance and relationships.

Faith

We recognize the importance of our relationship with God, others and self in serving a diverse community.

Servant Leadership

We embrace the philosophy of servant leadership as we seek to serve and lead.

Diversity

We value diversity and are committed to serving all who seek our services.

Integrated Approach

We integrate religion, science and humanity in the services we provide.

Excellence

We are committed to quality care and strive for excellence in all we do.

Stewardship

We are good stewards of all resources entrusted to us.

Holistic Growth

We promote self discovery and believe in the growth potential of mind, body and spirit of every human being.

Collaboration

We are committed to partnering and working with others in our community.

Shared Vision

We are committed to being an organization shaped by our vision.
History
Established in July 1974, the Pastoral Institute was born out of a vision that four men shared to see the needs of the whole person met. Richard Robertson, pastoral counselor; Herschel Allen, pastoral counselor; George Zubowicz, medical director of The Bradley Center; and Bill Turner, a Columbus business leader, believed the Pastoral Institute would be a refuge of healing, clarity and inspiration for those who come seeking help with difficult life experiences. Originally located in two donated offices in the newly renovated downtown YMCA, the Pastoral Institute opened its doors for the first time in October of 1974.
In 1979 our services of counseling, consulting and education were expanded to include an Employee Assistance Program. In 1984, our ten year anniversary, we relocated to our current location and in 1987 the building was expanded due to demands for services. In order to provide services to the surrounding community, we established our office in Lanett, AL in 1989. We celebrated the inauguration of our Clergy Resource Center in 1991, which is now the D.A. and Elizabeth Turner Ministry Resource Center.
We expanded and enhanced our facilities once again in 2002 by adding the Community Room and a Prayer-Reflection Garden. In 2010, the Pastoral Institute dedicated a new campus that provides a wonderful sense of place and possibility. The new campus includes gardens, a chapel, conference rooms, a community room and dedicated areas for children, teens and adults. Relaxation rooms equipped with the latest in biofeedback technology are also part of this new space. This new campus will allow the staff to serve the community and region for years to come. Today the Pastoral Institute has approximately 58 staff working to bring forth its mission.
Accreditations
The Pastoral Institute is certified by the American Association of Pastoral Counselors (AAPC) as a service and training center. The Pastoral Institute is also accredited by the Samaritan Institute as a Samaritan Center. We embrace high standards of quality service, sensitivity to religious issues and professionalism.