Mission & History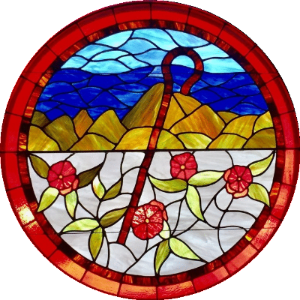 ---
Purpose
Changing Lives through Faith, Hope & Love
Values
Commit to growth

We prioritize and support life-long learning. We choose self-awareness, acknowledge when actions are inconsistent with the values and learn from mistakes.

Care for all

We celebrate and value the uniqueness of all persons. Everybody matters. We encourage work-life integration and balance.

Show compassion

We are friendly, hospitable, and empathic. We confront with love. We demonstrate forgiveness and reconciliation when hurt or wronged.

Communicate openly and honestly

We are authentic, transparent, and speak from the heart. We listen to understand and convey respect even when we disagree. We declare that Truth and Love go together.

Create through curiosity and wonder

We collaborate and seek win-wins.

Share our common vision

We seek what is best for the common good like an orchestra in which each person plays a unique part.

Build Community through relationships

We champion personal autonomy, inclusion, and connection. We are intentional in caring for others in word and deed.
History
Established in July 1974, the Pastoral Institute was born out of a vision that four men shared to see the needs of the whole person met. Richard Robertson, pastoral counselor; Herschel Allen, pastoral counselor; George Zubowicz, medical director of The Bradley Center; and Bill Turner, a Columbus business leader, believed the Pastoral Institute would be a refuge of healing, clarity and inspiration for those who come seeking help with difficult life experiences. Originally located in two donated offices in the newly renovated downtown YMCA, the Pastoral Institute opened its doors for the first time in October of 1974.
In 1979 our services of counseling, consulting and education were expanded to include an Employee Assistance Program. In 1984, our ten year anniversary, we relocated to our current location and in 1987 the building was expanded due to demands for services. In order to provide services to the surrounding community, we established our office in Lanett, AL in 1989. We celebrated the inauguration of our Clergy Resource Center in 1991, which is now the D.A. and Elizabeth Turner Ministry Resource Center.
We expanded and enhanced our facilities once again in 2002 by adding the Community Room and a Prayer-Reflection Garden. In 2010, the Pastoral Institute dedicated a new campus that provides a wonderful sense of place and possibility. The new campus includes gardens, a chapel, conference rooms, a community room and dedicated areas for children, teens and adults. Relaxation rooms equipped with the latest in biofeedback technology are also part of this new space. This new campus will allow the staff to serve the community and region for years to come. Today the Pastoral Institute has approximately 58 staff working to bring forth its mission.
Accreditations
The Pastoral Institute is certified by the American Association of Pastoral Counselors (AAPC) as a service and training center. The Pastoral Institute is also accredited by the Samaritan Institute as a Samaritan Center. We embrace high standards of quality service, sensitivity to religious issues and professionalism.