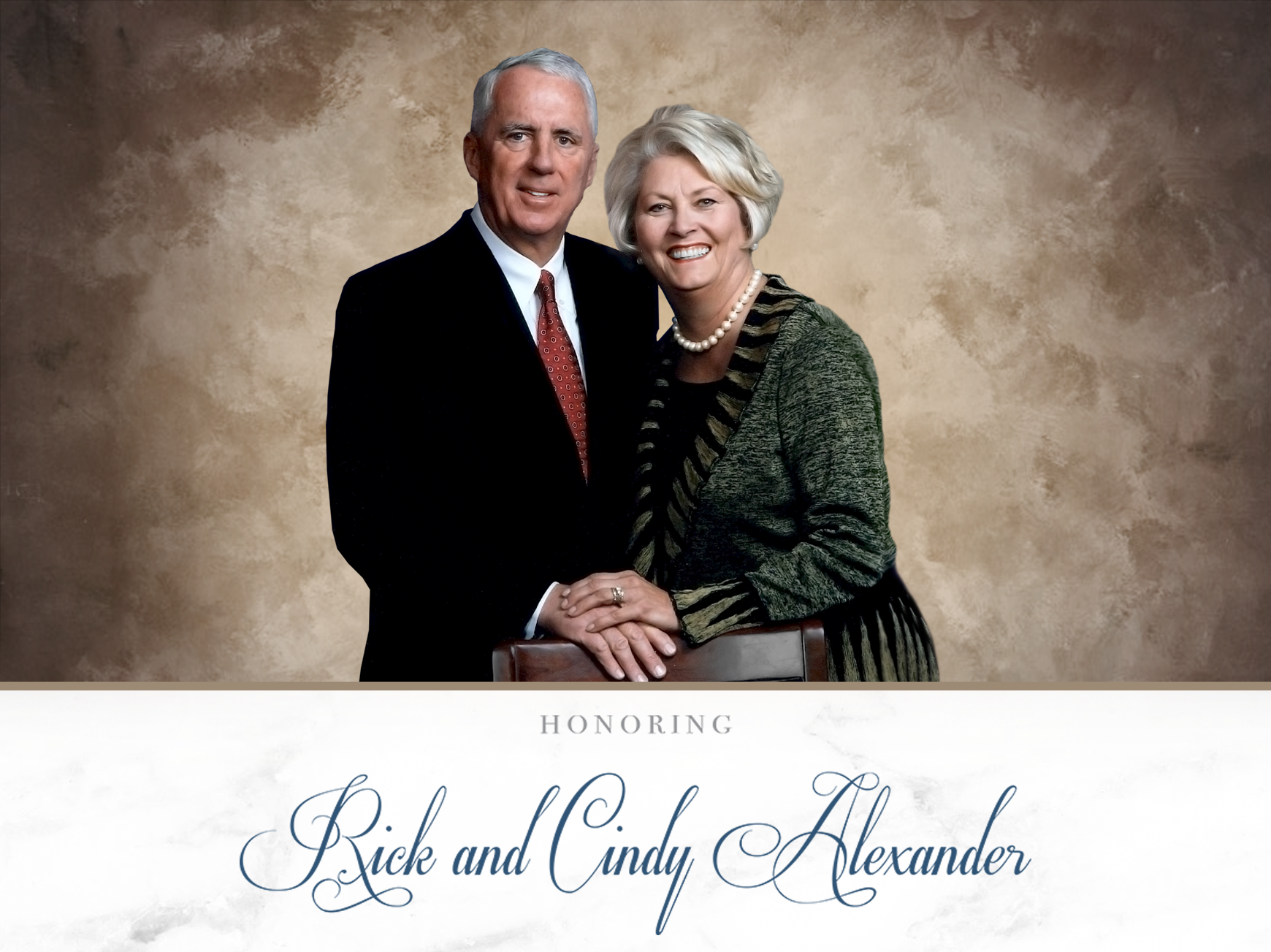 Rick and Cindy grew up in Columbus and met at Morningside Baptist Church where they were members for more than 60 years.  They began dating as teenagers while attending Columbus High School. "Almost" 52 years ago these high school sweethearts were married on Christmas Eve while they were attending Auburn University. In 1971, Rick joined his father, Joe Alexander, at Alexander Electric Co. 
Rick loved working with his dad and quickly learned the electrical business.  More importantly, his dad taught him that business is all about relationships. He taught him to care for his employees and customers.  His dad was a Servant Leader before the concept had a name. After owning and operating Alexander Electric Co. for 35 years, the company is now in its third generation and continues to serve the community.
Rick has served on the boards of the Pastoral Institute, CSU Foundation, the Columbus Technical College Foundation, the National Infantry Museum Foundation, Girls Inc., United Way and Easter Seals.   Serving on the Pastoral Institute Board and following Mr. Turner as Chair, was a wonderful experience that Rick will never forget.  This year, Rick received the Frank D. Brown Achievement & Leadership Excellence Award given by the CSU Alumni Association.  
Cindy has enjoyed serving the community working on the Boards of Keep Columbus Beautiful and the Columbus Botanical Garden.
Rick and Cindy are grateful and thank God for his blessings on their lives together, and for wonderful family and friends.


With over 20 years of experience through thousands of performances as an illusionist, storyteller, and renowned communicator, Harris has helped audiences around the globe discover a life beyond their imagination. Named "one of America's most influential young people" by the Catalyst Conference, Harris has made a variety of film, television, and live event appearances during the course of his 20-year career.

After being booked for performances at some of the countries most prestigious venues, like NYC's prestigious Soho House, and some of the biggest cruise ships sailing the seas, Harris began leaning into his strengths as a communicator and storyteller. Harris' unique perspective on mystery, wonder, and the lies that get in the way of it all led to talks for some of the nation's leading churches like Saddleback in CA, Willow Creek in Chicago, and Northpoint in Atlanta. With that came endorsements from respected leaders like Max Lucado, Dave Ramsey, Judd Wilhite, and more. It's no wonder that Harris has quickly become a leading voice among leaders and influencers in creative industries, and that teams from companies like Disney Imagineering, Pinterest, IBM, Intel, and more pay to attend the events and workshops Harris and his team produces.

Today, Harris partners with organizations across all industries to help them inspire and mobilize their audiences through vivid, engaging storytelling and immersive live experiences. Whatever the medium or the context, Harris is passionate about communicating truth.