Dating Classes
---
How to Avoid Falling in Love with a Jerk or Jerkette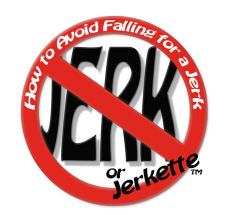 Love doesn't have to be blind! Through this fun, interactive class, learn to follow your heart without losing your mind. Learn skills to help you find the "right one" by recognizing subtle, hidden signs of future problems, judging your partner's true personality, and focusing on your emotional health so you're not the jerk or jerkette. Everyone deserves a shot at true love, so make your journey less heartbreaking by weeding out the ones not worthy before you fall for the jerk(ette). 
2016 How to Avoid Falling for a Jerk(ette) FREE introductory classes:
2016 How to Avoid Falling for a Jerk(ette) classes:
For more information or to register for one of these classes click here for our Upcoming Events calendar. To schedule this workshop for your audience or for more information contact Sarah Tinsley at sdtinsley@pilink.org or 706-507-0895.
---