Divorcing Parents
---
Helping Children Cope with Divorce is a seminar that meets the requirements of the Chattahoochee Judicial Circuit for a four-hour class in cases of divorce, change of custody, paternity, visitation and legitimization.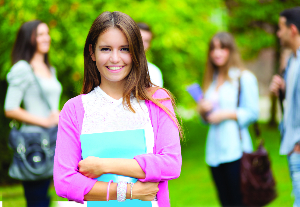 Objectives
The class is designed to help parents with their concerns about how the decision to divorce will impact their children. Conducted by licensed professionals, the seminar provides parents with the opportunity to become more aware of children's needs during and after a divorce. The course also helps parents learn specific ways to:
Recognize the short and long-term implications divorce has for children's emotional and relational health.

Understand critical factors that will determine how children will fare after the divorce.

Identify divorce-related feelings and behaviors and appropriate responses.

Teach children how to deal with the stress associated with divorce.

Determine strategies for reducing conflict related to child custody.

Deal constructively with conflict, anger and disputes over issues relating to children.

Emphasize the importance of your child's feelings in a divorce.
Dates and Time
The seminar is usually offered on the first and third Tuesdays of each month. Check Upcoming Events for seminar dates. Classes are held in the Community Room of the Pastoral Institute. The class begins at 5:15 p.m. and runs until 9:00 p.m.; latecomers will not be admitted. Please arrive before 5 p.m. to check in. In order to receive the required certificate of attendance, participants must arrive on time and stay for the entire course.
Registration
Pre-registration is required. To register, call 706-649-6507, ext. 1367 and provide us with your name as it is shown on the court document, civil action file number (if available) and a daytime phone number. A photo ID is required when signing in for the workshop, as well as a copy of the page of the court document that shows name and civil action file number.
Cost
The fee is $30 per person, payable at the door by cash, check, or money order. Financial waivers are accepted but must be granted by the Clerk of Court prior to registration. A completed, approved form must be presented when checking in.
Parents Only
Only the registered participants are allowed to attend. We are unable to provide childcare, so please make other arrangements for your children.