---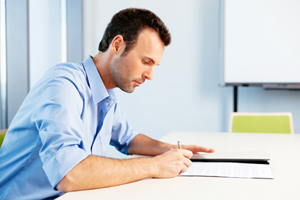 Testing and Assessments
Pastoral Institute psychologists provide psychological evaluations for children (ages 1 1/2 and up), adolescents and adults. Our licensed psychologists have over 20 years of collective experience with psychological testing. Some of the testing services we provide include evaluations to assess for ADHD, behavioral disorders, learning disorders, IQ, giftedness, trauma/PTSD, autism spectrum disorders (including Aspergers disorder), developmental delays, mood disorders such as anxiety and depression or other psychological problems. If you are interested in scheduling psychological testing, please call our office at 706-649-6500 and ask for an initial appointment for yourself or your child/teen so we can determine what testing will best suit your needs. 
Career Counseling and Assessments
Many people reach a point in their lives when they need direction finding a career or transitioning to a new one. The Counseling Center offers a number of assessments that can help you identify a career that best suits your skills and interests. Career assessments provide an opportunity to discover your strengths and possible weaknesses as well as your interests and talents.
These are examples of people who might benefit from a career assessment:
A worker affected by company downsizing

An adult frustrated in his/her current occupation

A high school student making decisions about college

A college student uncertain about majors and career options

Any one re-entering the work force
Types of Career Assessments
Work/Life Values Checklist

Interest Skills Checklist
Substance Abuse Assessments
Substance abuse is one of the biggest public health challenges in the U.S.. If you or a family member are experiencing problems with alcohol or drugs, the first step towards recovery is a comprehensive substance abuse assessment. This assessment can determine what you need and link you to the appropriate level of treatment. Specialized assessments which include DOT or SAP required evaluations are also available.

If you are in legal difficulties with a DUI or probation, please check on the type of substance abuse assessment needed as requirements can vary greatly by county or state. 

For more information or to schedule an assessment, contact us at cc@pilink.org or 706-649-6500.