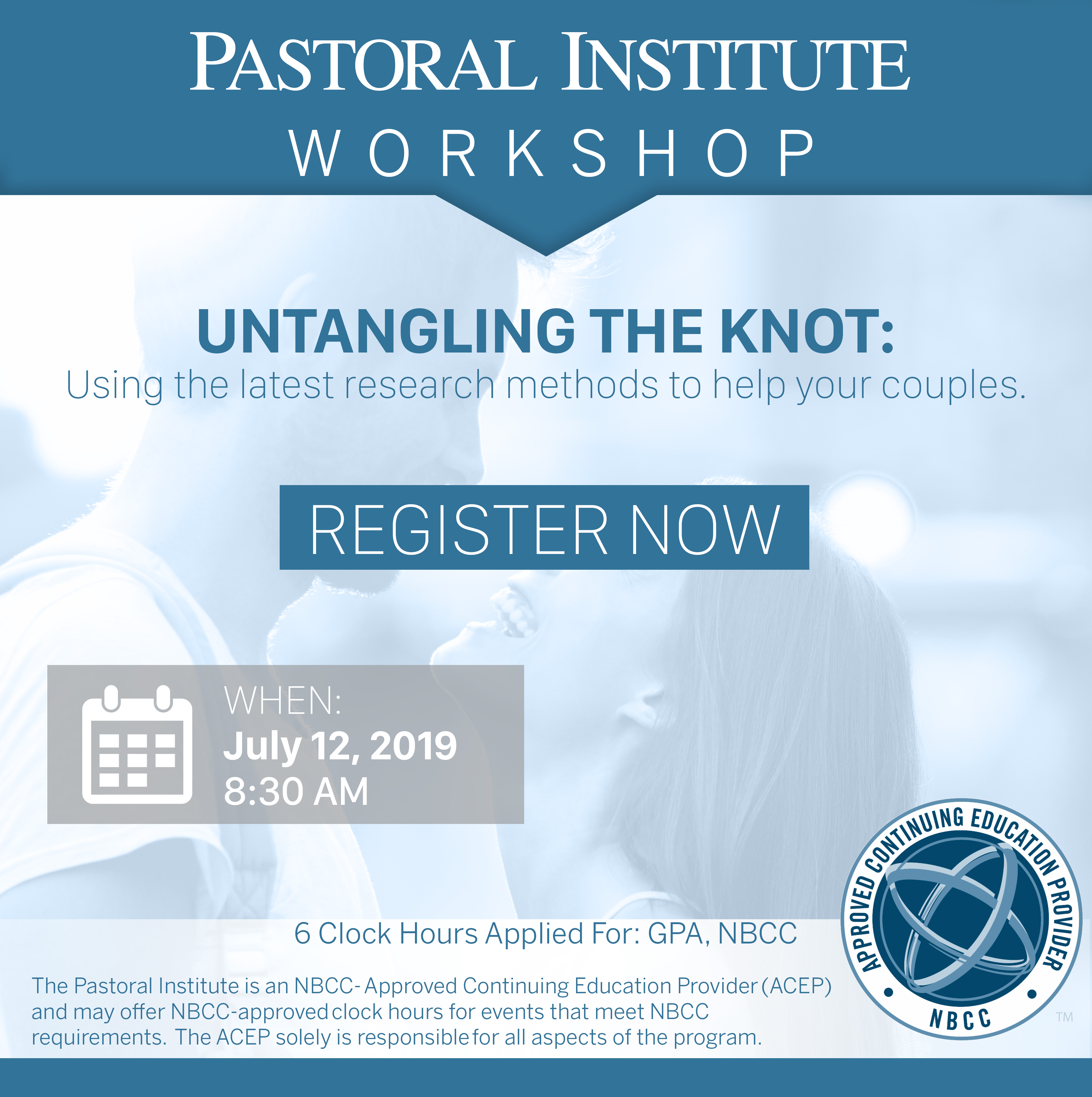 Untangling The Knot:
Using the latest research methods to help couples.
Registration Fee: $149.00
Student Rate: $49.00
EDUCATIONAL GOALS
The morning session of this workshop will be presented by Dr. Lawrence P. Meisel, Jr. and will provide a basic understanding of the principles of couples counseling. During the morning session the importance, challenges, and benefits of counseling couples will be described. A practical framework for conceptualizing the presenting concerns of couples seeking counseling will be provided.
Participants will have the opportunity to apply specific strategies and skills to help couples:
•Establish a strong friendship
•Manage conflict
•Find a compromise
•Move from gridlock to dialogue
•Have a stable loving marriage based on shared meaning and dreams
The afternoon session, Tom Waynick, will present the methods of Dr. Sue Johnson's Emotionally Focused Therapy. This session will give therapists a basic understanding of Emotionally Focused Couple's Therapy. After the training, therapists will have a basic knowledge of the modality and its use based on:
•The science of human attachment and how it operates in an adult love relationship
•The stages, steps, and interventions of EFT with couples
•Watching Susan Johnson address the stuck places that perpetuate negative cycles and emotional disconnection
•Setting up new bonding interactions that redefine connection and bring positive movement and change to couples.
*Cancellations received before July 10th are refundable less a $20 administrative charge per registrant. There is no refund for cancellations received later. Please note that if you register and do not attend, you are still liable for full payment. Substitutions may be made at any time.