From Surviving to Thriving | A Marriage Retreat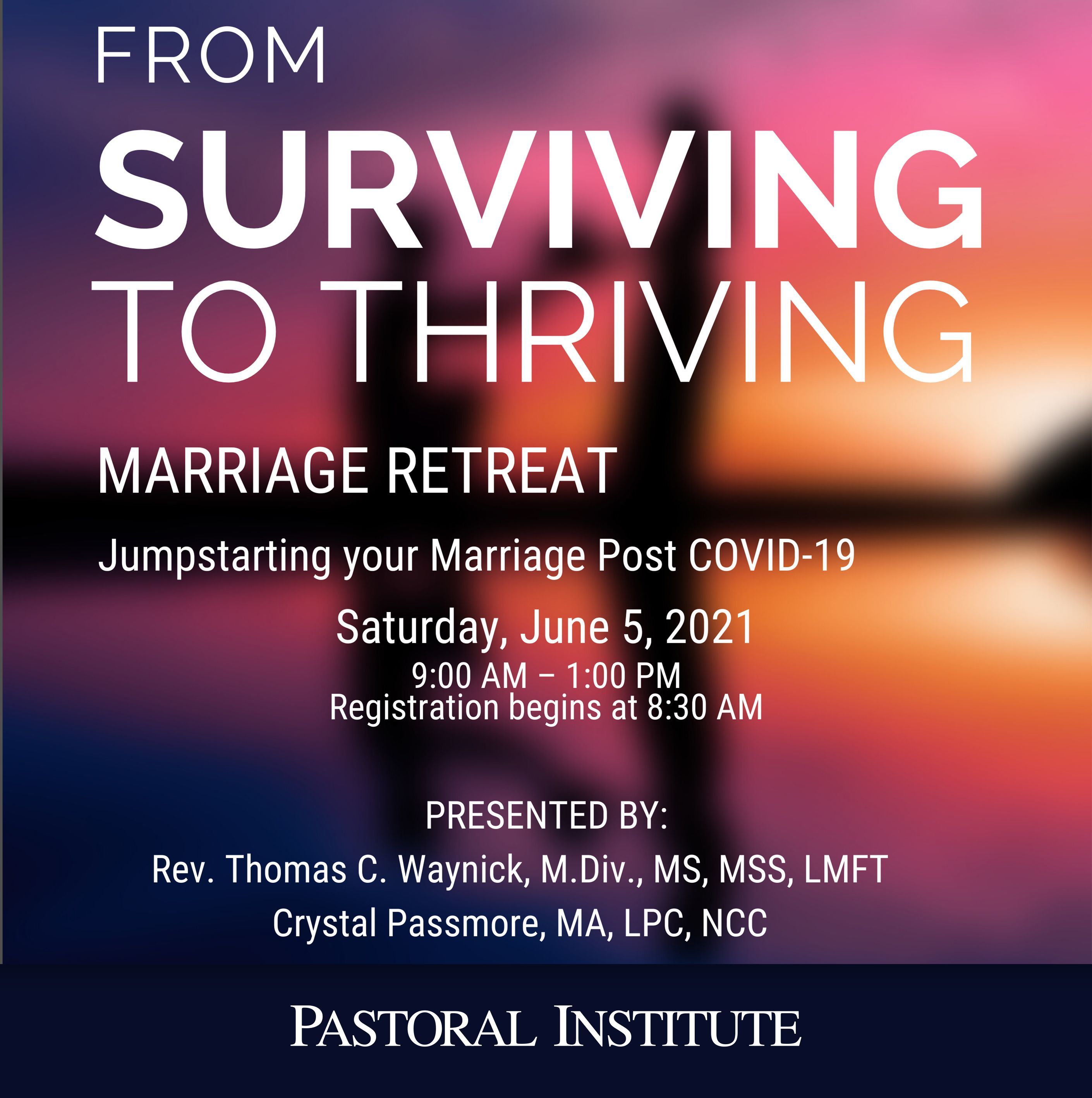 The COVID-19 pandemic has affected everything - including our most cherished relationships. Some of our couples have shared with us that:
· Their usual patterns of relating to each other have been disrupted and stressed.
· Their temptation has been to turn on each other or to turn away and become preoccupied with less important things.
· under duress their communication has become more controlling, louder, and angry.
The Pastoral Institute believes that it's time for committed couples to address these and other issues as we move from merely surviving to thriving. We invite you to join us in a proven program that will deliver you from the fog and friction of this past year toward new insights and visions for your marriage. In this four hour workshop you will discover:
· How to celebrate your differences
· How to make the most of your conflicts
· How to handle the daily events and issues that arise in your relationship
By confronting the reality of our common struggles we will rejuvenate, restore, and reinvigorate one of the greatest blessings of life. As you learn the speaker/listener model, your communication skills will be enhanced and you will walk away with a new appreciation for one another.
Early-Bird Special $149 before 05/31
$199 after 05/31
***Seating is limited to only 10 couples.
*** Masks are required for check-in & CDC guidelines will be observed.
Registration includes:
• Prep 8.0 couples kit
• Four Interactive sessions
• Fun Icebreakers
• Fun Snacks Breaks
• Other conference materials
If this session sells out, you will be placed on a wait list.