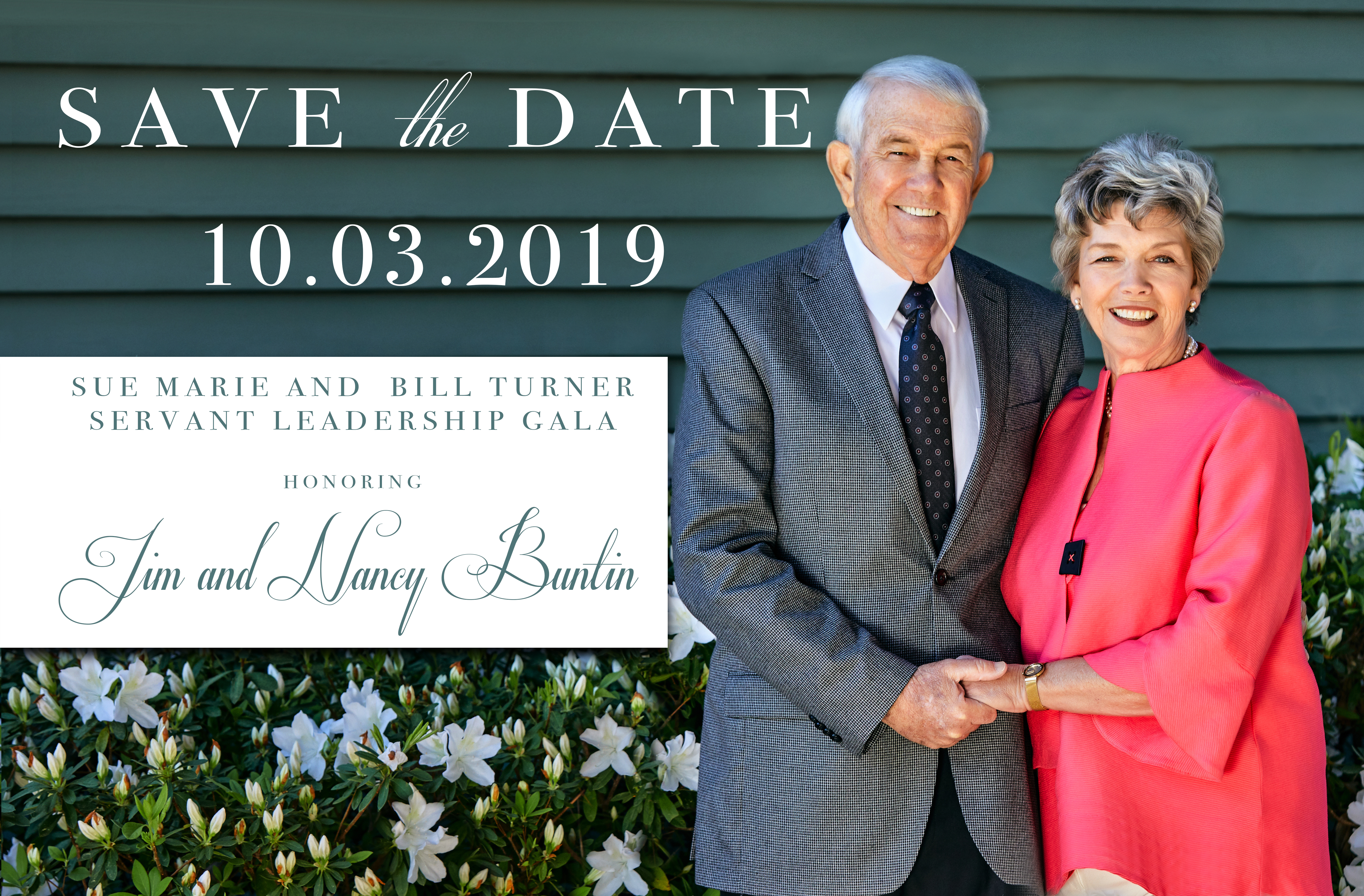 Nancy and Jim grew up in Columbus, and both attended Jordan High School. They began dating after college and were married three years later. Friends believe that they were the perfect match because they both love people and both love serving their community. Nancy enjoyed a long and successful career with CB&T, TSYS, and Synovus becoming their first female management trainee before retiring as a Senior VP. Jim was assistant principal at Spencer, principal at Columbus High, and later superintendent of the Muscogee County School District. He later joined the corporate workforce where he retired as Senior VP at TSYS. They are active, long-time members of Morningside Baptist Church. Together, this couple has served numerous nonprofit organizations in Columbus as board members, chairs, and/or volunteers. They have been instrumental in supporting the work of these nonprofits, fundraising for area capital campaigns, and even for helping with the 1996 Olympics in Columbus.

They have two children: Tish Buntin Shirley and Jenny Lynn Buntin; two grandsons: Mac and Graham Shirley, and one son-in-law, Dr. Bobby Shirley. Nancy enjoys gardening, antiquing, traveling, leading a weekly Bible Study and spoiling her grandsons. She was also Miss Georgia in 1970. Jim serves as a deacon and former elder at Morningside Baptist Church where he serves on the mission's committee. Jim loves hunting, fishing, senior softball, and whatever his grandsons want to do. They are grateful for their 48 years of marriage, their beautiful family, and many years of friendship in Columbus. The Pastoral Institute is thankful for their contributions to the community and is honored to have them as our 2019 recipients of the prestigious Sue Marie and Bill Turner Servant Leadership Award.


Expected to die. Now teaching others how to truly live.

In 1987, John O'Leary was a curious nine-year-old boy. Playing with fire and gasoline, John created a massive explosion in his home and was burned on 100% of his body. He was given a 1% chance to live.

This epic story of survival was first showcased in his parents' book, Overwhelming Odds, in 2006. Originally printing 200 copies for friends and family, his parents have sold 70,000 copies, most in back-of-room sales at John's speaking events.

It was this book that first invited John to embrace his miraculous recovery and share it with the world. Today, John is an inspirational speaker teaching nearly 75,000 people around the world each year how to live inspired. Consistently described as "the best speaker we've ever had," John's emotional storytelling, unexpected humor, and authenticity make each of his presentations truly inspirational.

John's debut book ON FIRE: The 7 Choices to Ignite a Radically Inspired Life was an instant #1 national bestseller, has sold 120,000 copies and has been translated into 12 languages, in its debut year.

John's Live Inspired Podcast is a top 20 for business on iTunes & Inc. Magazine and his online community is 200,000 strong.