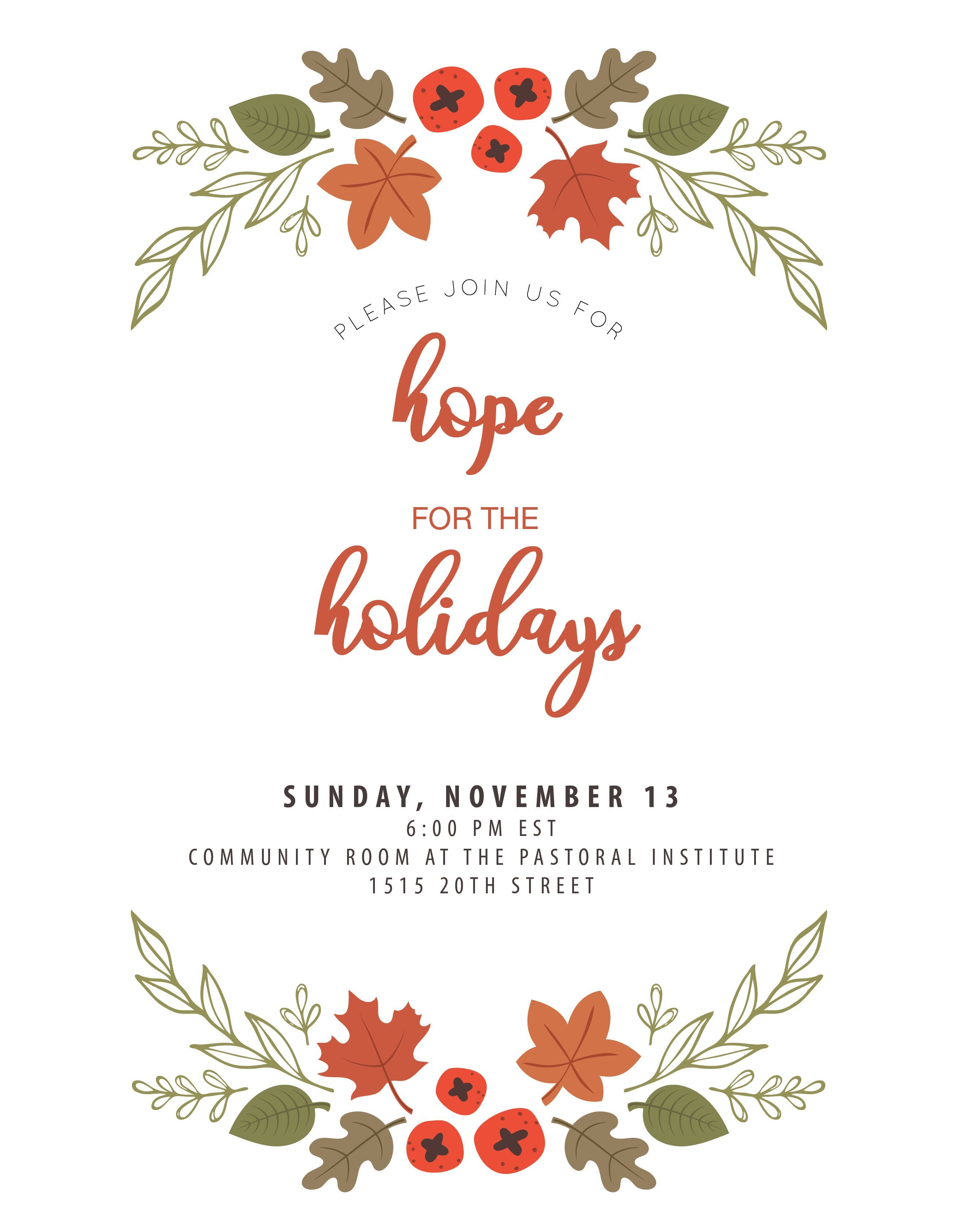 Sunday November 13, 2022
6:00 PM
The Community Room at the Pastoral Institute 
1515 20th Street, Columbus, GA 31901
---
Hope for the Holidays is a free seminar for individuals and families who are entering or who have previously withstood the holiday season after the loss of a loved one. As the Pastoral Institute has hosted Hope for the Holidays annually throughout the past decade, we have helped hundreds of individuals deal with life after the loss of their loved one during the most difficult of seasons. 

Facilitated by Earl J. Nichols, D.Min., LMFT, Hope for the Holidays helps individuals in these circumstances to deal with grief and enables them to cope with the loss through the holiday season. Attendees are presented with an opportunity to share and receive tips from other attendees that will help to guide those in need through their own grieving process. 

There is no requirement for reservations or registration. All community members are welcomed to participate. Light refreshments will be provided for all who attend.