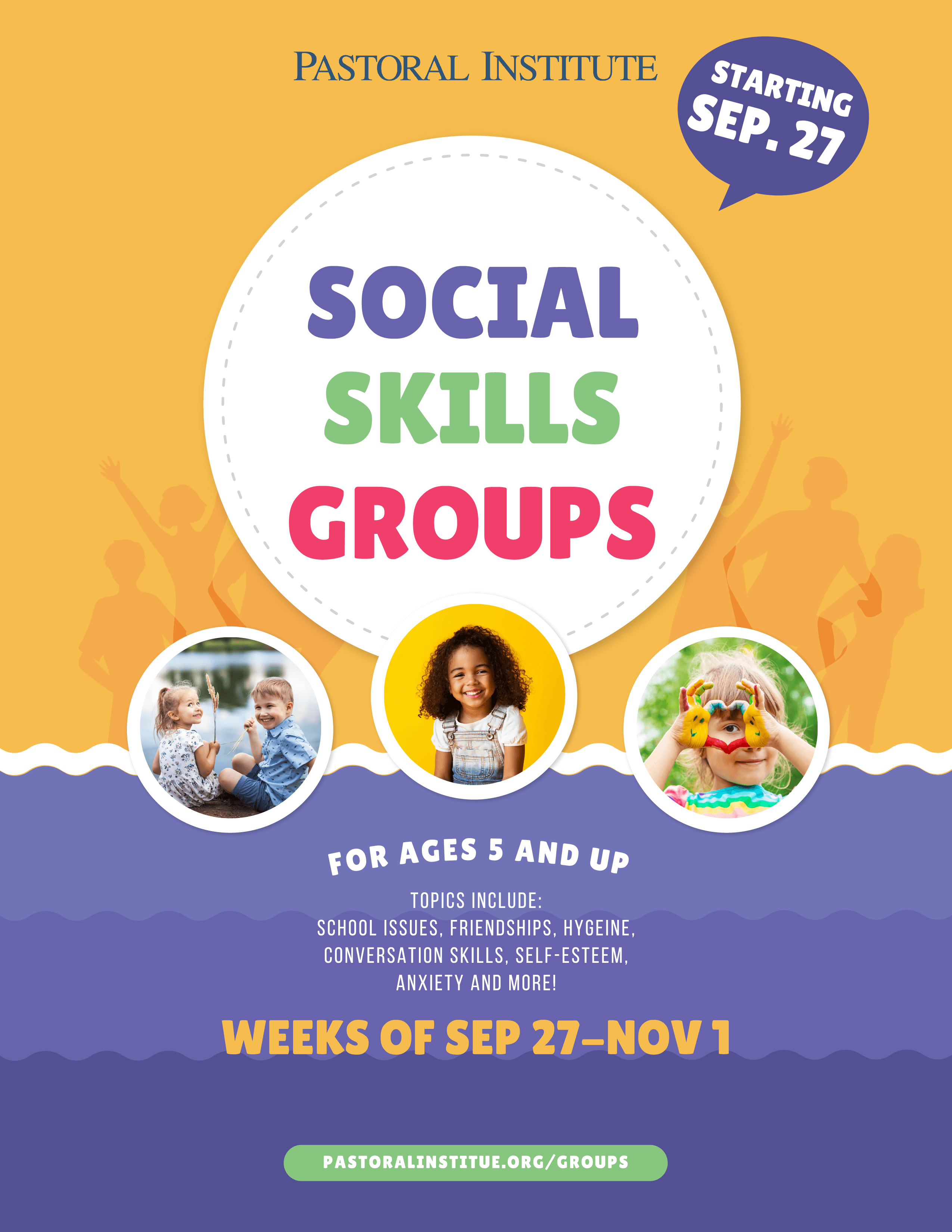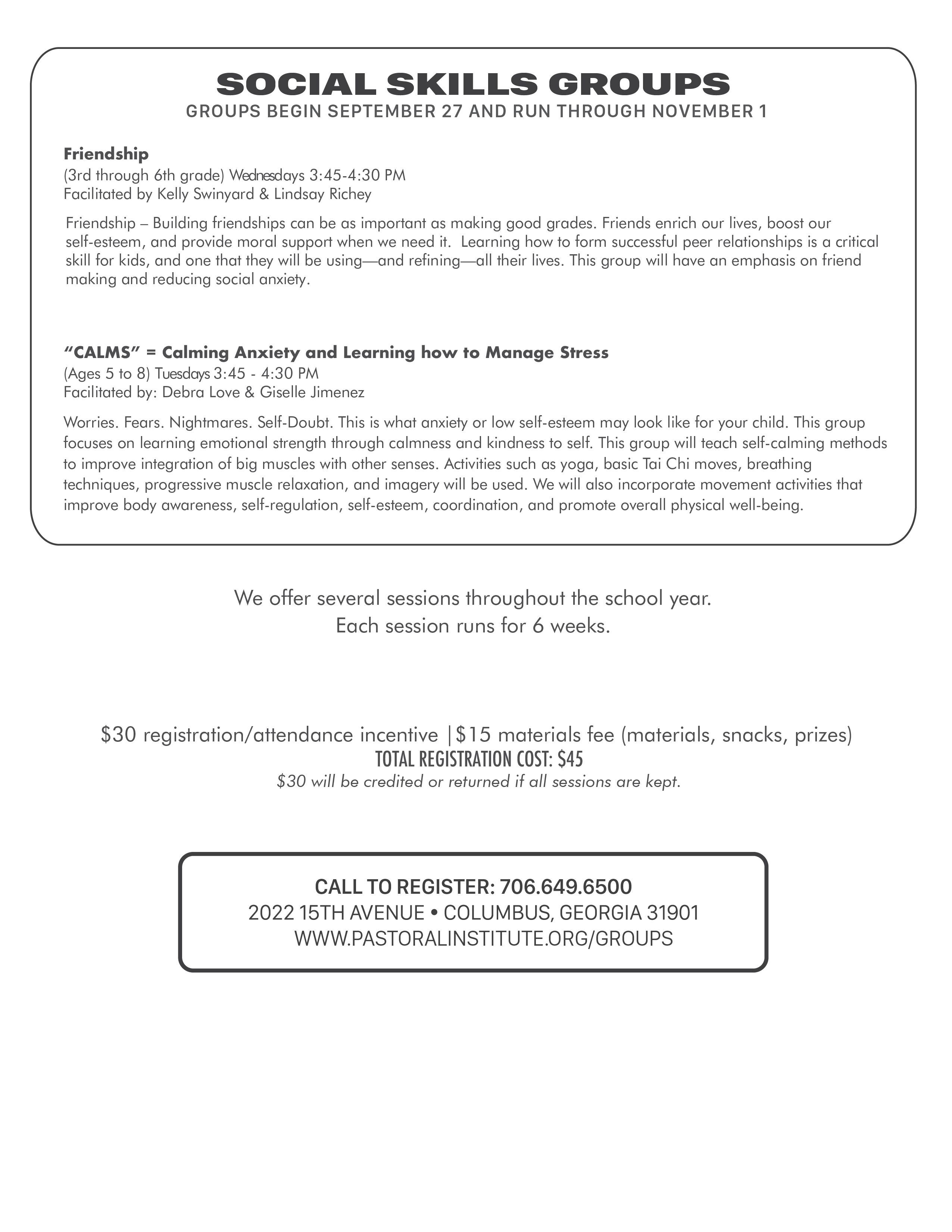 Starting September 27th
Friendship
(3rd through 6th grade) Wednesdays 3:45-4:30 PM
Facilitated by Kelly Swinyard & Lindsay Richey

Friendship - Building friendships can be as important as making good grades. Friends enrich our lives, boost our
self-esteem, and provide moral support when we need it. Learning how to form successful peer relationships is a critical
skill for kids, and one that they will be using-and refining-all their lives. This group will have an emphasis on friend
making and reducing social anxiety.

"CALMS" = Calming Anxiety and Learning how to Manage Stress
(Ages 5 to 8) Tuesdays 3:45 - 4:30 PM
Facilitated by: Debra Love & Giselle Jimenez

Worries. Fears. Nightmares. Self-Doubt. This is what anxiety or low self-esteem may look like for your child. This group
focuses on learning emotional strength through calmness and kindness to self. This group will teach self-calming methods
to improve integration of big muscles with other senses. Activities such as yoga, basic Tai Chi moves, breathing
techniques, progressive muscle relaxation, and imagery will be used. We will also incorporate movement activities that
improve body awareness, self-regulation, self-esteem, coordination, and promote overall physical well-being.
---
We offer several sessions throughout the school year.
Each session runs for 6 weeks.

$30 registration/attendance incentive |$15 materials fee (materials, snacks, prizes)
TOTAL REGISTRATION COST: $45
$30 will be credited or returned if all sessions are kept