---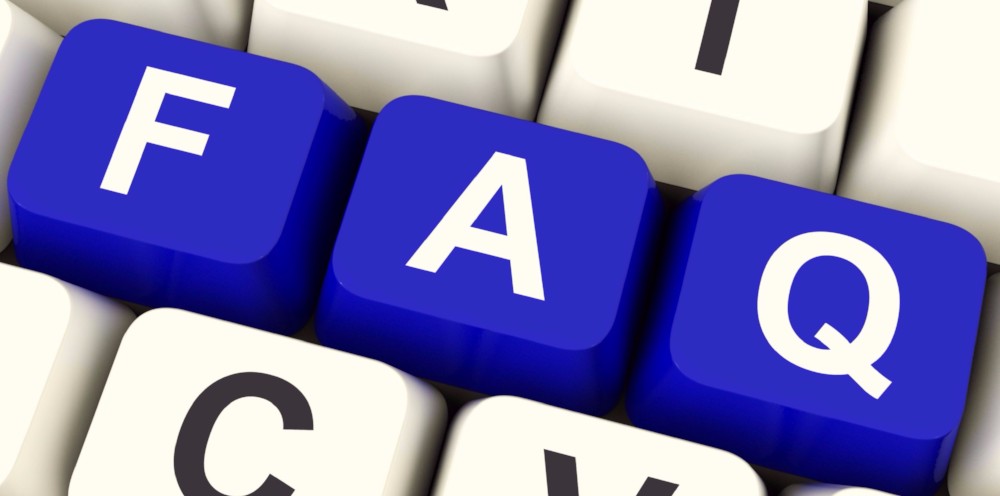 How do I get to the Pastoral Institute?

What are your hours?

We are open from 8 AM until 9 PM Eastern Time, Monday through Thursday and 8 AM to 5 PM on Fridays.

How much does a counseling session cost?

Many times, your insurance will cover your sessions. There are also many companies and churches in the Columbus and LaGrange, GA and Valley, AL areas that offer an Employee Assistance Program (EAP) or Convenant Congregation Program (CCP) that would also cover your visits. Please ask about this when you call. However, if your insurance does not cover your visits and you are not a part of EAP or CCP, the cost is $110-$130 per session, or you can see one of our interns at a reduced fee.

What methods of payment do you accept?

We accept private pay, insurance, Employee Assistance Program, and Covenant Congregation Program as methods of payment. Reduces fees are also available for those who qualify.

Does my insurance cover my visits?

Since insurance coverage varies, please call the toll-free number on the back of your health insurance card and ask. It's best to find out the following:
- Does your insurance cover counseling?
- Does your insurance require an authorization or an MD referral?
- How many sessions will it cover?
- What is the co-pay per session?
- What is the deductible?
- What percentage of each session is covered by insurance?

Are you a faith-based counseling center?

Yes. The Pastoral Institute takes your faith and spiritual values seriously. Each member of our staff is committed to a holistic approach to counseling that recognizes the mind, body and spirit.

Will the counselor I see preach to me or bring Christian values into the session?

We do not preach. However, if you wish, we can introduce or cover some basic Christian values in the session. If you do not want to cover religion, no one will ask or pressure you into doing so.

Do you offer marriage and/or family counseling?

Yes, we have many qualified counselors to address individual, couple and family issues.

Do you have counselors on staff that deal with children or adolescents?

Yes. Since children have specific developmental needs at different ages, we have counselors that work with certain age groups. We have counselors that work with children as young as 1 1/2 through adolescents in their teens.

Do you have counselors that deal with addiction (i.e. alcohol, drug, gambling, sex)?

Yes, we have several counselors on staff, trained to address issues of addiction.

Do you have a diverse counseling staff?

Yes. We have counselors of many different ethnic and religious backgrounds.

Do you offer child care?

No. For your child's safety, children under the age of 12 may not be left unattended in the waiting areas. We do not have the staff to take care of your child during your session. If possible, please do not bring your child with you to your session because it may interfere with or interrupt your session.

Why do I have a balance if I have insurance?

The following are some possible reasons: you may have a co-pay, your insurance deductible may not have been met or your insurance may only cover a certain number of sessions leaving you responsible for the rest. Some insurance has a variable coverage. For example, they may cover 80% of the first five visits, but the next ten visits may only be covered at 40%.

How many Employee Assistance Program or Covenant Congregation Program visits do I have left?

You may speak to a Business Office Representative upon arrival or completion of your visit or contact our Business Office at 706-649-6500.

Will management at my company know I am going to counseling?

No. Neither your name nor Social Security Number is given to your company.

How do I know that my counselor will keep my participation confidential?

Licensed and credentialed mental health professionals are bound by Codes of Ethics through their licensing boards and state law.

How many EAP sessions do I have?

Most companies provide up to six counseling sessions for the employee and another six for use by spouse and/or dependent children; however, the number of sessions varies by employer.

What happens if I need more counseling sessions than the company will pay for through my EAP?

You most likely have mental health coverage on your insurance. After your EAP sessions end, you access your insurance coverage. In the Columbus area, if your church participates in the Pastoral Institute's Covenant Congregation Program, you may be able to use that as well.

How can the EAP be free to me?

There is no cost to you because the company pays for a specified number of counseling sessions for you and your family. The number of sessions varies by employer.

How do the EAP program administrators know that the people who use the services actually work for a company?

The company provides a list of current employees to us so that we can verify eligibility when you call.

Why would a company pay for counseling for its employees and their families?

It makes good business sense. Smart employers know that counseling contributes to a healthy and productive workplace, and they recognize that an investment in counseling yields high returns to the organization.

What if my counselor decides I need hospitalization?

Most clients will never need hospitalization for a mental health issue. Those that do will be referred to the appropriate agency by the counselor. The cost of treatment provided by a hospital or another agency is not part of the EAP.

What are the qualifications of the counselors?

All of our counselors are licensed and credentialed mental health professionals, including psychologists, licensed professional counselors, marriage and family therapists, social workers and pastoral counselors.

In addition to the employee, which family members are covered by the EAP?

Most companies cover your spouse and dependent children up to the age 18. If a dependent is a full-time student, coverage continues until age 24.

How do family members access EAP services?

The same way as employees. Call 706-649-6500 or 1-800-649-6446 if you're outside the Columbus, Georgia area.

What if my dependent child is a student at a college in another location and needs counseling?

Your child can use one of our affiliate counselors in that area. Please contact us at 1-800-649-6446 to locate a counselor.

What do I do if I have an emergency situation over the weekend?

If you feel like you are in crisis, please tell your family and go to the nearest hospital emergency room to receive care. If you are suicidal, tell someone in your family immediately. You may also dial 911 to help get you to a safe place where you can't harm yourself. If you have an existing relationship with a counselor, you may call our Counseling Center at 706-649-6500. The Pastoral Institute and its affiliates have 24/7 on-call emergency service.

If I have a complaint about EAP services, what do I do?

Please e-mail us at brc@pilink.org or call 706-649-6400 and ask for an EAP representative.