Ebony Young, B.S., MSC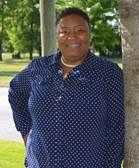 Ebony Young, B.S., MSC
Ebony is a graduate of Troy University with a Bachelor of Science in Psychology (2011) and a Master's in Counseling Psychology (2019). She views herself as eclectic and utilizes a variety of clinical approaches including Person-Centered, Cognitive Behavioral, Humanistic, and Solution Focused therapies geared toward the specific needs of the client.
Ebony also incorporates holistic approaches such as exploring natural alternatives to medication and educating clients about how mind, spirit, and body are interconnected.  She subscribes to the philosophy that having a healthy sense of self, remaining optimistic, and learning to challenge and replace self-defeating thoughts, beliefs, and attitudes, are the foundations for experiencing true and lasting change. 
Ebony specializes in psychoeducational group facilitation and the treatment of substance abuse.