---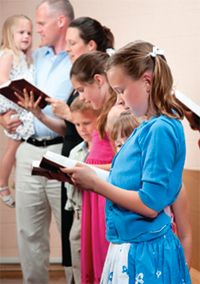 The Covenant Congregation Program (CCP) provides counseling services, life enrichment education and professional development opportunities for members and pastors of local congregations. This agreement is a covenantal relationship with the Pastoral Institute. There are over 30 participating congregations in the CCP. Congregations can participate at the Basic, Enhanced or Comprehensive level.
If your church is a part of the CCP program, your congregation members may receive individual or family counseling at the Pastoral Institute. Members may also attend workshops and seminars sponsored by the Pastoral Institute.
This ministry also provides an outreach/missional opportunity for local congregations to provide counseling to the underserved in our community. 
Advantages of CCP
Through the years, we've heard from a number of ministers that have participated in the CCP. Here are some of the benefits they have experienced:
It extends our ministry in the community.

I have a partner with greater expertise in pastoral care.

Our members can feel like the church is giving them a blessing.

It is a strong message about the importance of good mental health, balancing work and life, strong marriages, healthy family life and creative parenting.

As congregations of the CCP, your members have scheduling priority for counseling. Your congregation has access to trauma response teams. Your members have access to available support groups.
To learn more about CCP or to request a contract, you may contact us at mrc@pilink.org or 706.649.6360 ext. 1306.