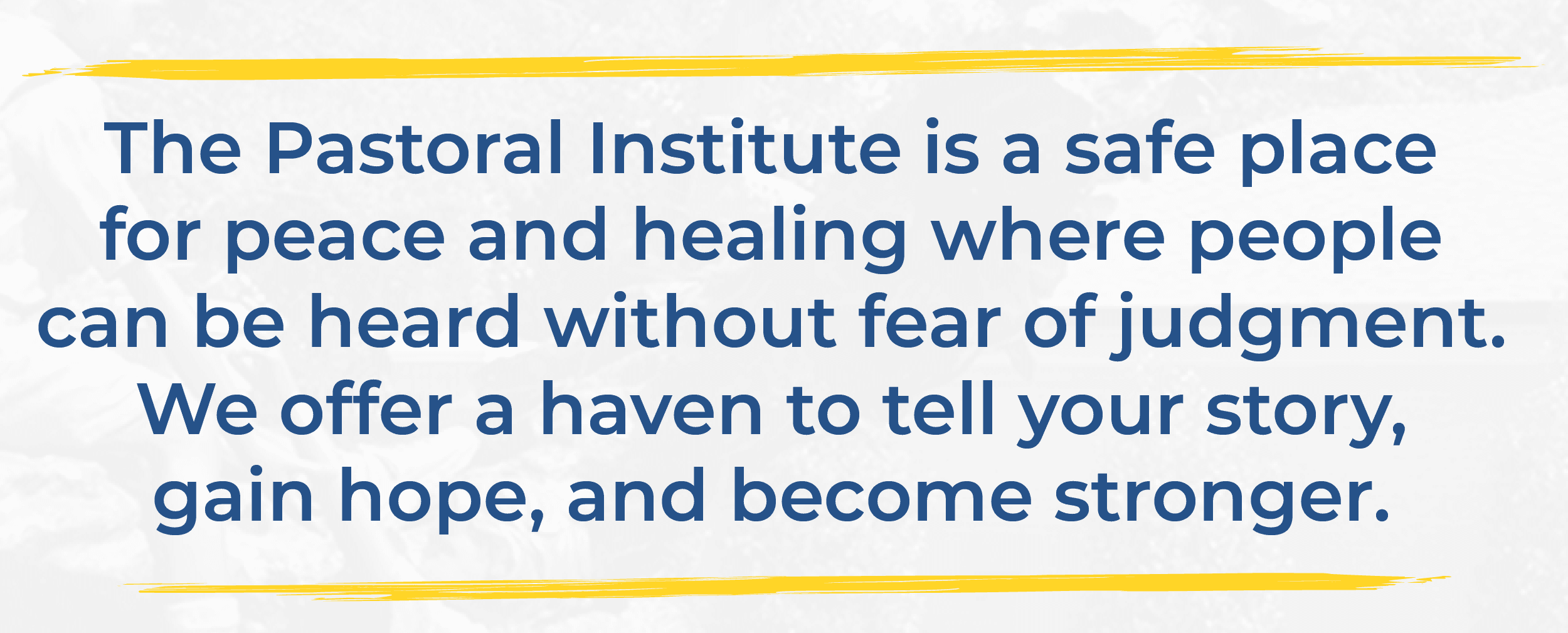 Our story began in 1974 with four men who sought to nurture healthy relationships among working families in our region. They envisioned a place where people could strengthen their mental, emotional, and spiritual roots in order to grow and thrive. Thus, the Pastoral Institute came to be.
Our vision is to empower people to love, serve, and live meaningful lives which we do through counseling and education.  For almost 50 years we have been a refuge for healing the whole person.  The Pastoral Institute is honored to be a safe place where the people of our community can share their stories without fear of judgment. We offer a haven to tell your story, gain hope, and become stronger.  We are proud to be rooted in the region as we walk alongside you as you write new chapters in your journey.

The Pastoral Institute is accredited by the Solihten Institute, a nationwide network of outpatient behavioral health centers dedicated to treating mind, body, spirit, and community.